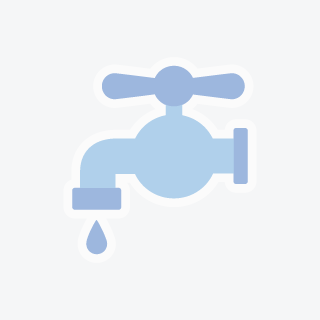 Anne K
Are you a plumber who is looking for consistent work, being in one location each day and not working late into the night?
Plumber Job in Wauwatosa, Wisconsin
St. Camillus, a premiere retirement community, & a 2015 Top Workplace may have the perfect opportunity for you. In this position, the plumber works full time first shift with occasional weekends and on call. The ideal candidate will: • Install new plumbing fixtures, water heaters, pumps, disposals, dishwashers, shower stalls, tubs, valves, faucets, controls, ABS/PVC/copper and iron pipe work • monitor performance of major building systems including HVAC, water supply, waste water, water heaters, kitchen equipment, and fire protection • inspect, maintain and repair all plumbing related equipment including linked boilers & heat exchangers; maintains hot water system and services gas boilers Qualified candidates should have the following: • high school diploma or equivalent; • completion of plumbing apprenticeship required • minimum of six (6) years experience in the field of plumbing • experience in refurbishment work related to bathrooms and kitchens • in depth knowledge in plumbing methods, principles and procedures including related codes, regulations and compliance; • plumbing experience in water distribution and waste disposal in residential, commercial & institutional buildings; • basic knowledge in construction methods, principles and procedures in carpentry, electrical and mechanical trades. Wage is $--... per hour based on experience. Benefits include a generous paid time off plan, health insurance with a health reimbursement arrangement, optional dental, vision & short term disability insurance, tuition reimbursement, retirement savings with employer match and subsidized child day care. Interested candidates should apply via our website @........com. St. Camillus is an equal employment opportunity employer.
Training
You have been trained as:
Share This Profile
Find Plumber Jobs in Wauwatosa, Wisconsin
More jobs in Wauwatosa, Wisconsin